It's sad to think that more and more animals need our help as time goes by. When the rescuers found this puppy in a "junk yard" in South Africa, it was really clear that it was sick, weak, and could barely walk.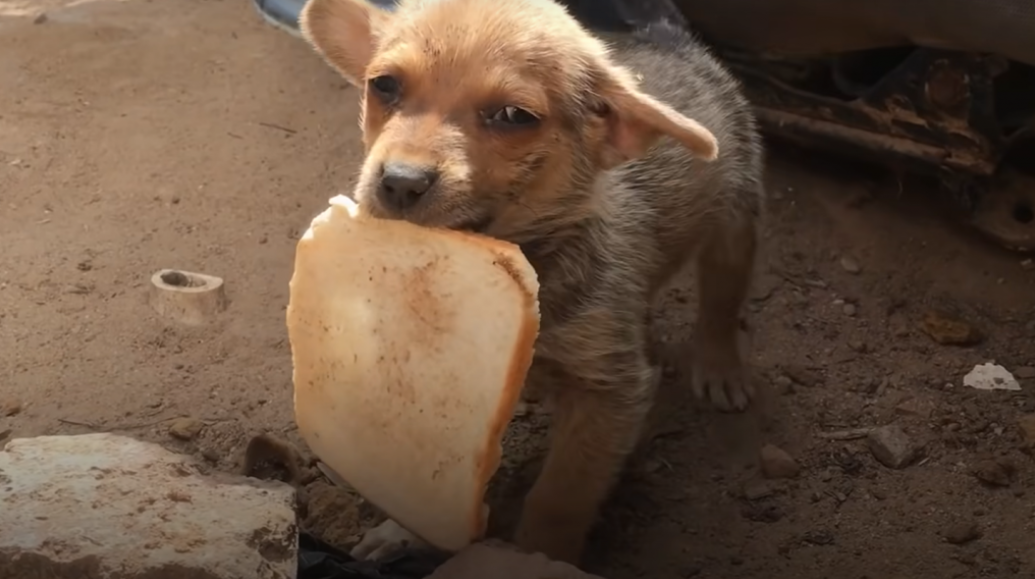 Despite his difficult situation, he was able to wave his tail in gratitude for the rescuers who saved him. Perhaps, the puppy wanted to be able to thank them, which is why he did not hesitate to give him the only food of those times – a piece of bread.
Many people were really touched by the pictures of such a puppy. Even though he couldn't approach and walk towards his rescuers, he really tried to do it to show his gratitude.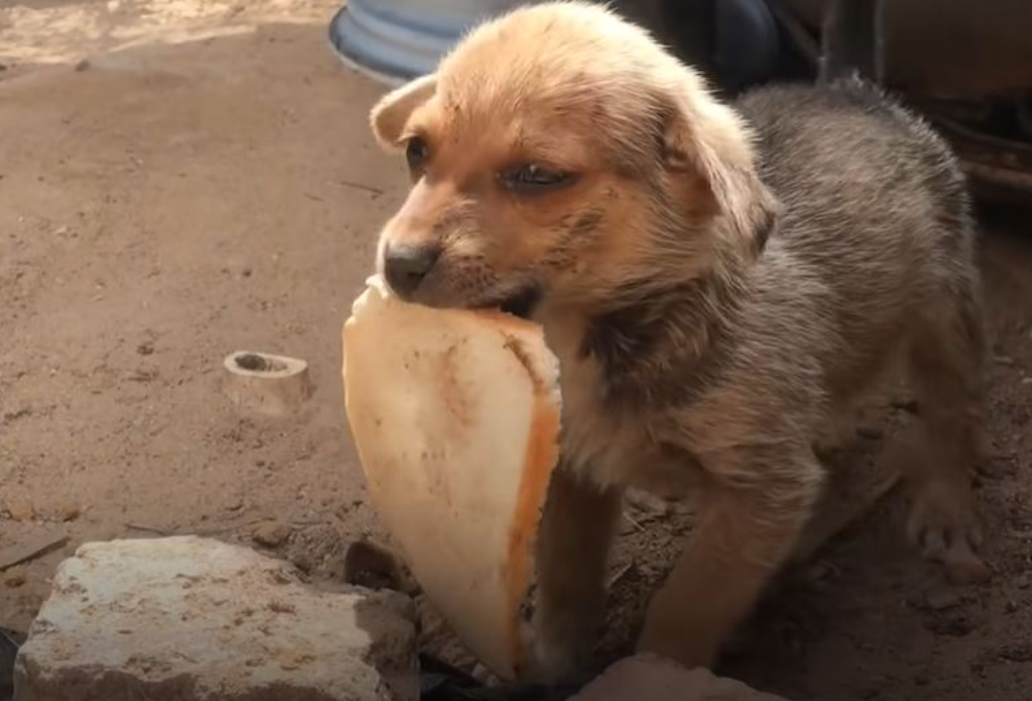 The rescuers also noticed that the puppy was very cold and very hungry. That's why they immediately gave him food and water to drink.
They also took him to a veterinarian to assess his condition. The doctor looked at him well.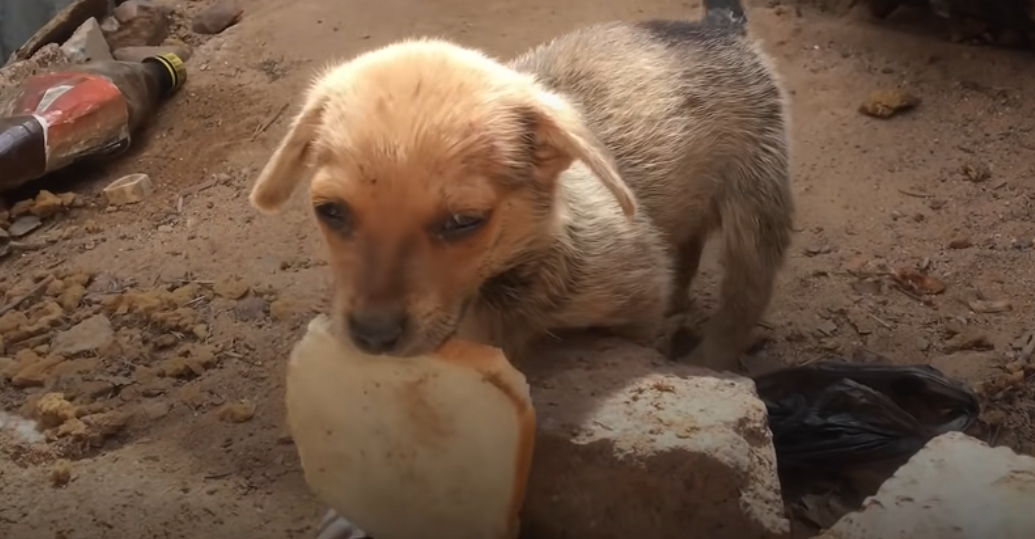 After that, the rescuers also found a "foster home" for him until soon he found a family that would adopt him. Right now he is in a good condition.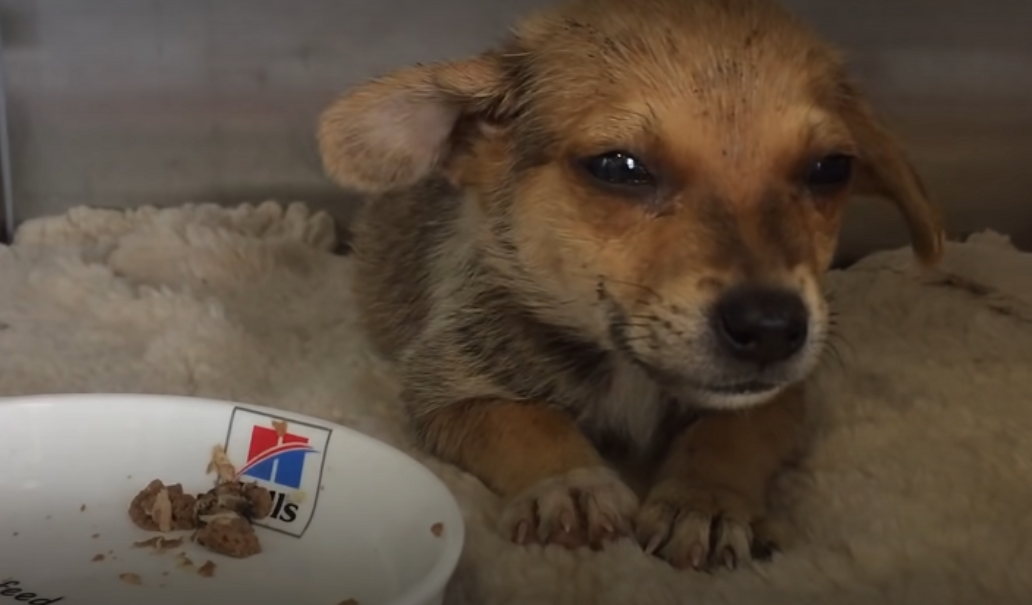 This puppy is also strong because of the help of his new family. His new hobby is collecting different types of stones.
Fortunately, he was given another chance to live. To experience being loved by the people around him.
He was indeed lucky because those rescuers came to save him.