The staff at Pets & People Humane Society in Yukon, Oklahoma, was horrified when someone dropped off a small sick dog named Abbie at their door. Poor Abbie was suffering from a nasty tumor on her head that had grown enormously over a few months, writes ilovemydogsomuch
It was evident that her neglectful owner never bothered to get her the necessary medical help, and shamelessly discarded her when her suffering escalated.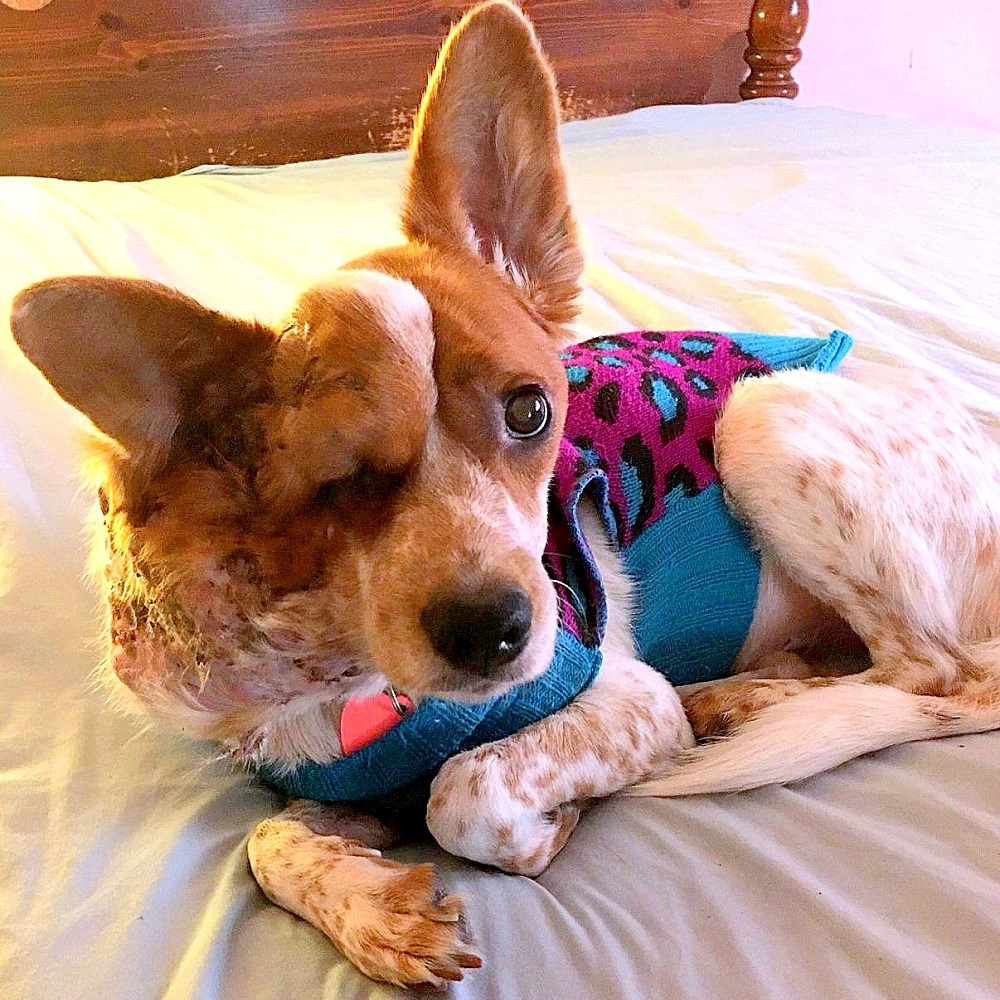 Abbie was rushed to a hospital, where a biopsy confirmed that her tumor was not cancerous. However, the massive growth had already spread through half her face and neck. She was in extreme pain and needed an expensive surgery to get rid of the tumor. While the shelter faced many financial challenges, they refused to give up on her. They earnestly appealed to the community and were able to raise $3,500 for Abbie's crucial surgery!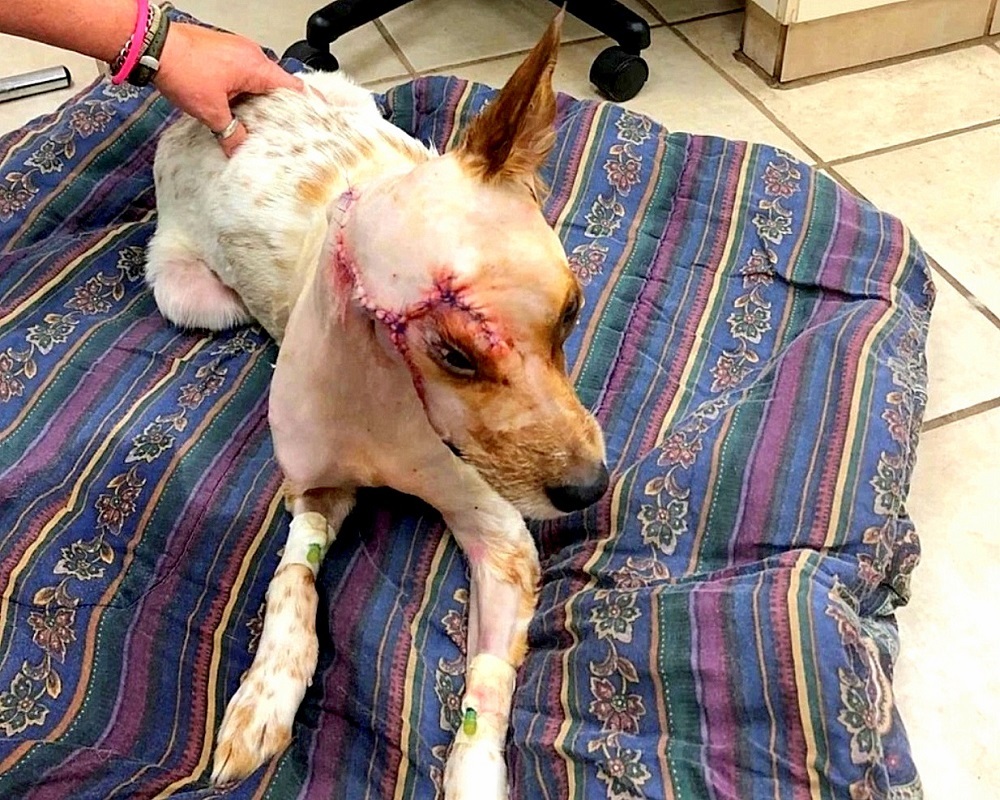 Abbie's surgery was exceedingly complicated due to the vulnerable location of the 10-lb tumor. The vet team had to patiently work for hours to remove the growth that had settled around her head. Abbie lost her affected ear during the operation, but the meticulous surgeons were able to salvage her right eye.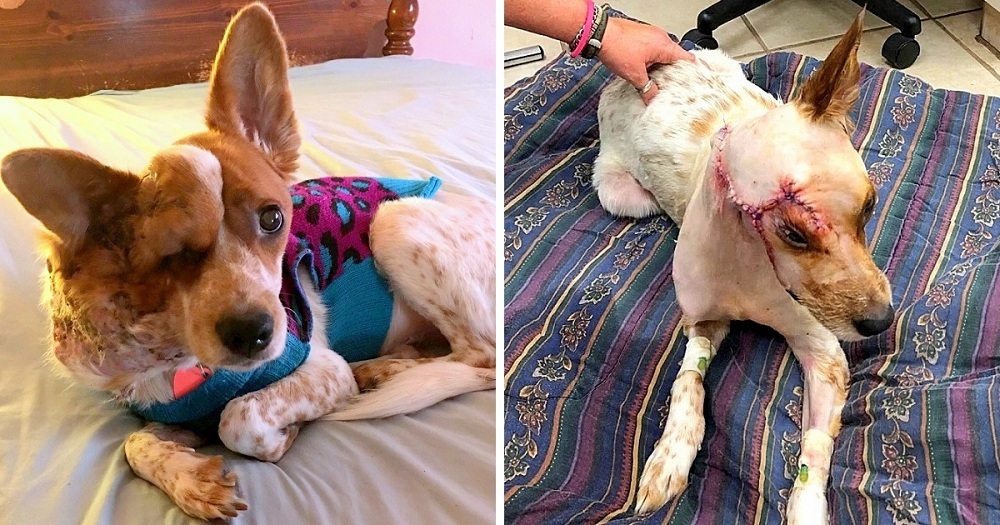 Thanks to the endearing efforts of the vet staff, Abbie's surgery was a success. Her health is now on the mend and she is looking forward to living a normal life. While the shelter is excited at her future prospects, they are also overburdened by further expenses of $5,000 needed toward Abbie' post-operative care. If you wish to contribute toward Abbie's rehabilitation and recovery, you can visit the shelter's donation page here. Spread the word.
Source: ilovemydogsomuch.tv